Writing Letters to Prisoners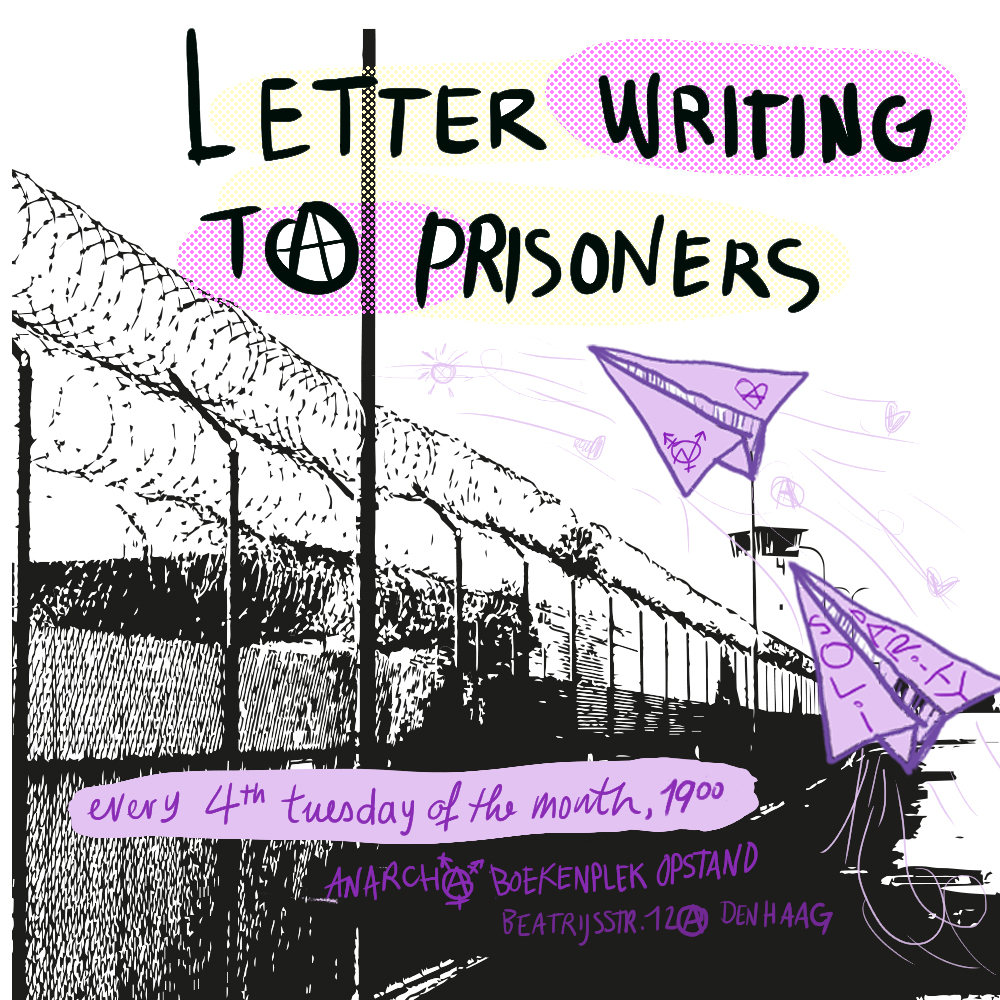 Join us in the Opstand on Tuesday for a nice cup of tea and for writing some letters. People in prison are faced with isolation and disconnection from the rest of the world. From the outside, we can try to break the routine of repression with some colourful letters. Letter writing seems easy but we often don't take the time to sit down and do it, or we don't know where to start… So let's do it together, with solidarity, tea, and cookies.
We will provide letter writing material and a list of addresses, but feel free to bring more!
Writing letters to prisoners happens every 4rd Tuesday of the month at Anarchistische Boekenplek Opstand, Beatrijsstraat 12a Den Haag.
[ a black contour of a prison fence in the background on white. On top you there arelight purple and violet paper planes flying over the fence, and the header says ' letter writing to prisoners'. On the bottom of the image there are two light violet text fields, ' every 4th tuesday of the month, 19.00' and 'Anarcho Boekenplek opstand, Beatrijsstraat 12A']
[the same background image as the first image, with a purple text field on top with the text of the caption above]